ACE Pictures Entertainment's biggest movie to date, Come Away is a fantasy drama starring Angelina Jolie, David Oyelowo, and British child-newcomers Keira Chansa and Jordan A. Nash. The star-studded cast also includes the likes of Michael Caine, Derek Jacobi, Gugu Mbatha-Raw, and Clarke Peters.
As the reimagined prequel of two popular fairy tales, Come Away gives you a fresh take on some childhood favourites. Here, Jolie and Oyelowo play the parents of a young Alice (Chansa) and Peter (Nash) before Alice went to Wonderland and Peter became Peter Pan. It retells the story of how Peter and Alice were once brother and sister, with the film showcasing their iconic childhood journeys that eventually brought them into Wonderland and Neverland in a magical tale of family and love.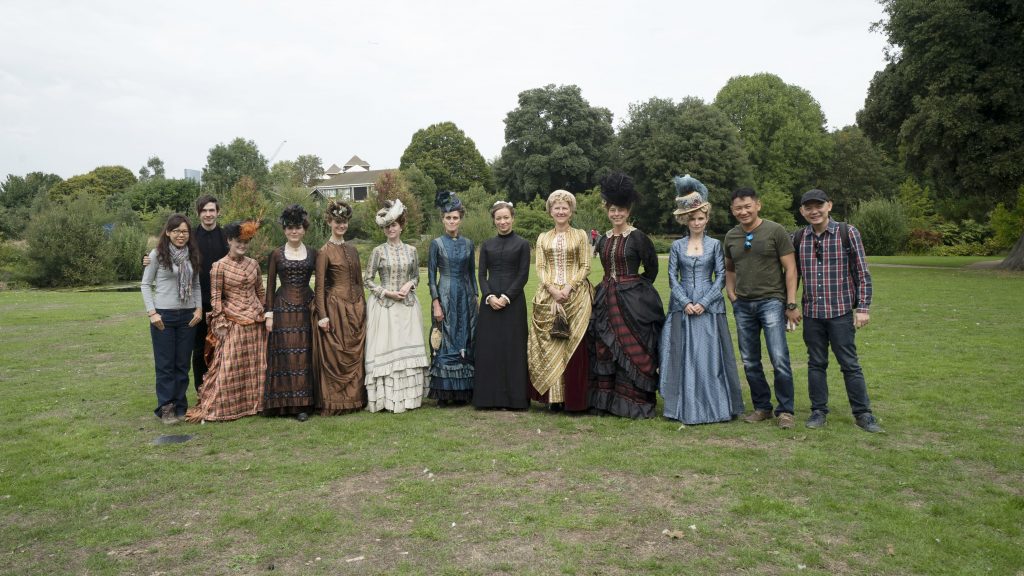 Without a doubt, Come Away is
poised to be quite a tear-jerker as fans of Pixar's Brave (2013) may recognise
Oscar winner director Brenda Chapman's name. Come Away will serve as her first
live action film with Jolie as a co-producer. The overall film also features a female
centric team as the lead producer, writer, and director are all female.
Utilising a budget of a full studio production, viewers are guaranteed a visually stunning feast as every little detail is taken into account, especially the sets that were constructed specifically to tell a story on its own, with moderate use of VFX throughout. One of them being an entire house that was built from scratch in London with genuine antique furnitures sourced and imported to match the movie's timeline. The famed composer, John Debney (The Passion of the Christ, Iron Man 2, Elf, The Jungle Book) will also add a touch of drama as he scores the film.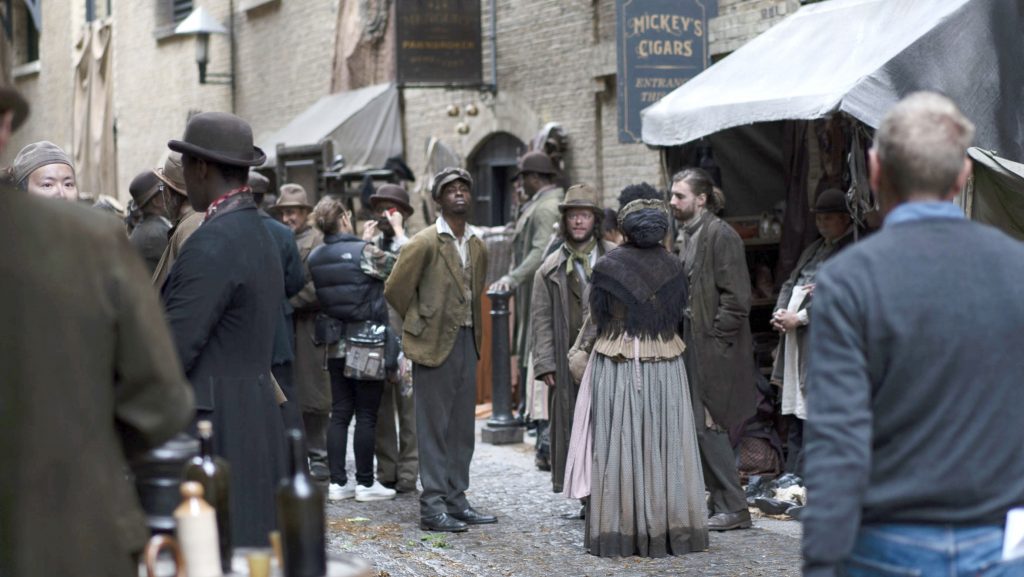 For the ACE team in particular, it was an especially enlightening production as it was their first true experience in a non-indie film. According to executive producer Peter Wong, "You can really tell where all the budget goes to and how the little details make all the differences between a studio production and an indie film. It is nothing short of amazing. As it's our first time witnessing a full and proper production, we hope it will help serve us in the future, so that we may produce a similar calibre of work in the coming years."
Come Away is currently in
post-production and is expected to be released in 2020.
Written by J.M. Barrie, Lewis Carroll and Marissa Kate Goodhill.
Directed by Brenda Chapman.
Produced by Angelina Jolie, Leesa Kahn, Andrea Keir, David Oyelowo and James Spring.
Executive Producers – Annie Chang, Johnny Chang, Calvin Choong, Peter Wong, Emma Lee and Timur Bekbosunov.
Starring Angelina Jolie, David Oleyowo, Derek Jacobi, Michael Caine, Keira Chansa, Jordan A. Nash, Reece Yates, Clarke Peters and David Gyasi.
This project is 50% equity funded by ACE Pictures.