Alfre Woodard (left) and the film's director Chinonye Chukwu (right). Photo Credit Paul Sarkis
Award winning Alfre Woodard gives audiences a chilling performance to remember in Clemency – an ACE Pictures Entertainment production. First debuted on January 27, 2019 at the Sundance Film Festival in Utah, United States, Clemency received rave reviews from critiques and viewers alike, many of which praised Woodard's stellar portrayal of Bernadine Williams, a conflicted prison warden, as her best performance to date.
But it wasn't just Woodard's performance that stood out. Chinonye Chukwo's dedication to her cause took 8 years of research in hopes of giving the film a new level of authenticity, landing Clemency the Sundance Film Festival 2019 Grand Jury Prize. This made Chukwo the first black (Nigerian-American) woman to ever win the festival's biggest prize, a much-deserved achievement.
We were particularly taken by the fact that Clemency is more than just a well-researched drama. To reach the level of reality Chukwo intended for the film; she not only interviewed wardens, directors of corrections, and those on death row – she placed herself into the system as a volunteer on a total of 13 clemency cases of women serving life sentences. Women who were jailed for committing the "crime" of protecting themselves against their abusers.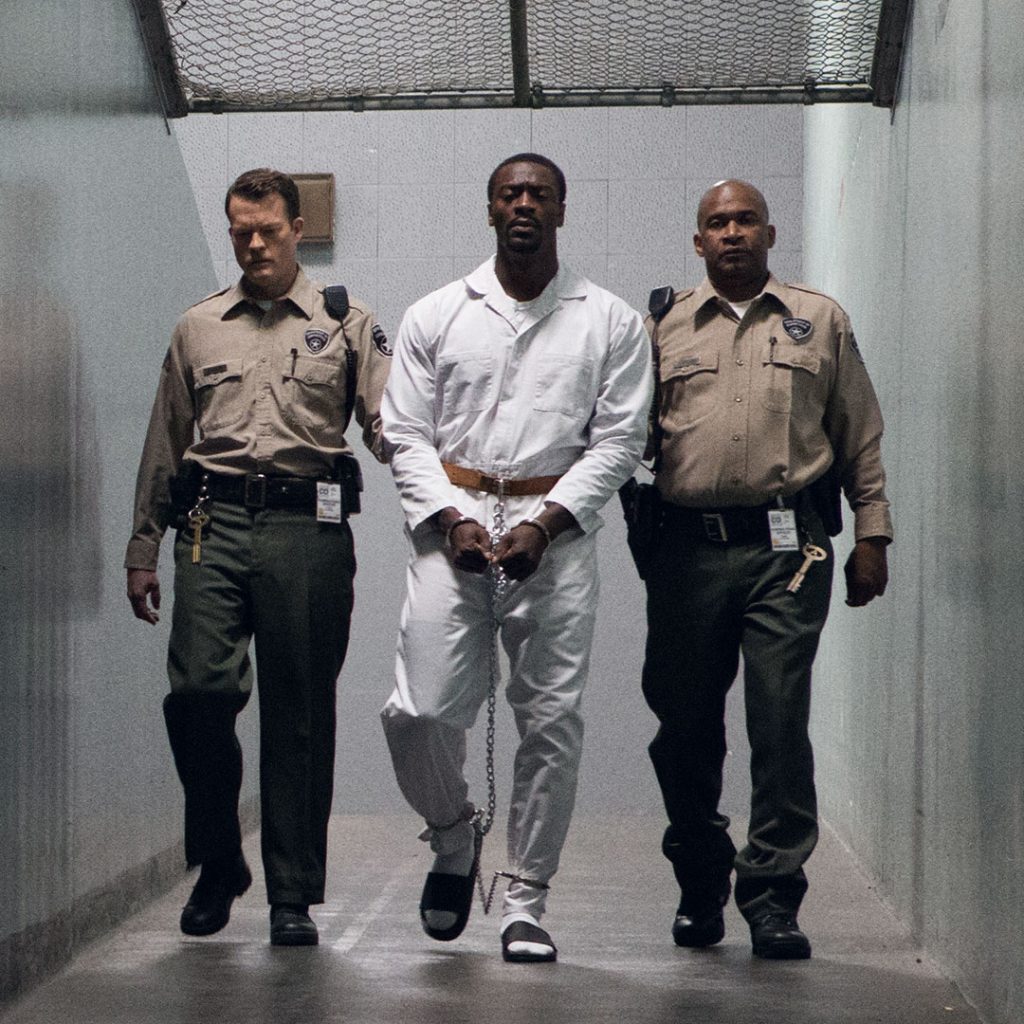 So, what is the movie actually about?
Clemency gives us a thought-provoking glimpse of the world behind death-row sentences and their often-skewed prejudice against people of colour, taking a unique perspective from the views of the warden, Bernadine Williams herself. Behind an intense level of professionalism seen almost as cold and heartless, she slips into a state of detachment from the world. Tasked with her 12th execution, the struggles between Bernadine's psychological and emotional traumas of taking a person's life reaches new heights as she begins to develop an unspoken connection with Anthony Woods, a possibly innocent death row inmate that's next on her assigned list.
The suspense and tension of the film will keep you holding your breath as the production team focuses on the little details like the subtleties of character movements and emotions, drawing you in from beginning to end. While the heavy silence of the film may prove too much for many, Clemency will inevitably make you question the morality of the justice system, and the burdened side effects of those often forgotten.
Runtime: 1 hour 53 minutes
Written and Directed by Chinonye Chukwo
Produced by Bronwyn Cornelius, Julian Cautherley, Peter Wong and Timur Bekbosunov.
Executive Producers – Annie Chang, Johnny Chang, Calvin Choong and Emma Lee.
Starring Alfre Woodard, Aldis Hodge, Richard Schiff and Wendell Pierce.
This project is fully funded by ACE Pictures.
OFFICIAL SELECTIONS:
WINNER OF SUNDANCE FILM FESTIVAL 2019 GRAND JURY PRIZE!
African-American Film Critics Association 2019 (WINNER – TOP 10 FILMS)
Philadelphia Film Festival 2019 (WINNER – BEST LOCAL FEATURE)
Satellite Awards 2020 (WINNER – BEST ACTRESS IN A MOTION PICTURE, DRAMA)
AARP Movies for Grownups Awards 2019 – (Nominee – Best Actress)
Black Reel Awards 2020 (Nominee – Outstanding Actress, Supporting Actor, Screenplay, Emerging Director, Breakthrough Performance – Male, First Screenplay, Independent Feature)
Film Independent Spirit Awards 2020 (Nominee – Best Female Lead, Best Screenplay, Best Picture)
Gotham Awards 2019 (Nominee – Best Actress, Best Actor)
AFI Fest 2019
Austin Film Festival 2019
BFI London Film Festival 2019
Chicago International Film Festival 2019
Denver Film Festival 2019
Hamptons International Film Festival 2019
Hawaii International Film Festival 2019
Middleburg Film Festival 2019
Mill Valley Film Festival 2019
MOMA New Directors/New Films 2019
Napa Valley Film Festival 2019
New Yorker Film Festival 2019
Orcas Island Film Festival 2019
Provincetown Film Festival 2019
San Diego International Film Festival 2019
Savannah Film Festival 2019
Seattle International Film Festival 2019
St. Louis International Film Festival 2019
Toronto International Film Festival 2019
Woodstock Film Festival 2019